Obviously the most important service is accommodation in nice and cheap apartments.
But Praha Expert offers several other services:
Transfer service: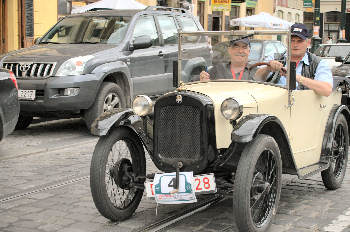 Order a transfer from and to the airport or railway station. This service is not only for special VIP guests - all of our clients are VIPs. You'll be met directly in the arrival hall of the airport or on the platform at the railway station. All you need to do is to look out for the friendly, English speaking driver, who'll then take you directly to the apartment and make sure everything is ok. The driver will also take care of payment etc. So it doesn' really get more easy and comfortable after a long trip, does it?
Rates for transfer service:
Airport:
1-4 pax: Czk 600,-, 5-6 pax: Czk 950,-, 7-8 pax: Czk 1200,-
Railway station
1-4 pax: Czk 300,-, 5-8 pax: Czk 600,-)
Of course the transfer service can be paid in all major currencies at the daily exchange rate.
Tours and guide service: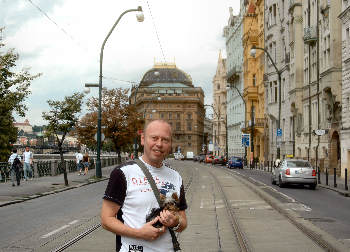 Praha Expert will be happy to set you up with a complete tour package to the most interesting sights in and outside of Prague. Just let me know what you would prefer, and I'll make the suggestions for you.
If you would like a more personal experience, you can hire your own private guide for a comprehensive and informative city walk, which usually lasts 3-4 hours (including a refreshment break). Usually the tour is done by myself if I have time - or else by another English speaking guide.
Rate for private tour of 3-4 hours is Czk. 2.000,- for 1-10 pax. By larger groups, please ask for price.
The private guided tour must be paid in cash in Czk. Other tours can be paid in other currencies at the daily exchange rate.
"Rent a driver" service:
If you would like to experience some of the surroundings of Prague or go to one of the well-known and beautiful Czech towns like for instance Karlovy Vary, Kutna Hora, Plzen, Cesky Krumlow or somewhere else, you can hire a driver for a half or for a full day - including petrol, car hire etc. All you need to do is to decide where to go - or maybe discuss this with the driver. The usage of Sat-nav is included to avoid waste of time.
Minimum booking is 4 hours. Price for the first 4 hours is Czk. 4.500,- additional hours is 800 Czk. After the first 4 hours the price is calculated per each half hour. 1-4 pax.

Please note: it may be necessary for me to answer phone calls during the day, but of course it'll be kept to a minimum