About Praha Expert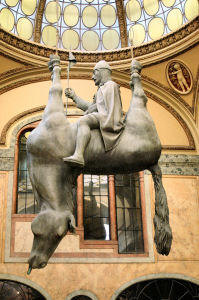 Praha Expert is owned and run by Laus Sorensen, Danish citizen living in Prague since January 2007. I have worked with guided tours in Prague since 2008.
I deal with private groups, and the aim of the tours is to give my guests a broader view of the city and the country, you're visiting. There are lovely sights that shouldn't be missed or excluded, but I'll do my best to make you aware of all the wonders of the city which you wouldn't find yourself. Choose between interesting city walks and tours by car to other places in the Czech Republic - also worth examining.
To me the history of the country is important as well. On my tours I'll connect the dots between what can be seen and what can be understood when combining sightseeing with historical facts and anecdotes. I'll do the tours in the style of story telling. You'll not be part of a large groups listening to somebody who recites a script. You'll be a part of the experience and your questions will help shape the day.
More about the owner: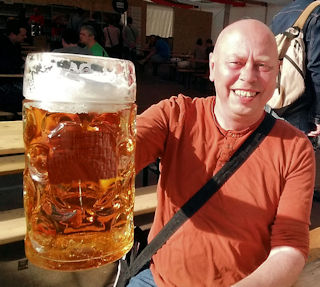 Laus Sorensen, born in Denmark in 1961. I speak English, German and Danish. Author of a guidebook about Prague (in Danish).
Owner of www.praha-expert.eu (English) and the Danish websites Prag Udflugter, Prag Eksperten, Prag Hoteller.
Living in Prague since January 2007. Before moving here I was a frequent visitor to Prague, first time in 1981. I moved to Prague because I fell in love with the city and wanted to live here.
Education: School teacher (including teaching English) - plus additional education in school development, coaching, management and economics.
Job experience before Praha Expert: teaching, management, headmaster, coaching, bookkeeping
Other interests: Scuba diving, Music (playing in bands for more than 20 years), food, wine, Czech beer - and cars.
Motto:
"If you don't know what to say, you might want to try with the truth!"