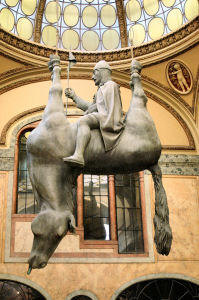 Praha Expert is owned and run by Laus Sorensen, Danish citizen living in Prague.
I have worked with accommodation in Prague since the beginning of 2005. Together with business partners we specialize in cheap, but comfortable accommodation in nice apartments in Prague. We also offer other services related to this, such as transfers from and to airport or railway station, guide service, advise about booking tickets for cultural events etc. We can even provide you with a baby sitter.
More about the owner: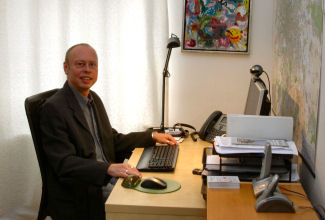 Laus Sorensen, born in Denmark in 1961. I speak English, German, Danish, and some French. Author of guidebook about Prague (in Danish).
Owner of www.praha-expert.eu (English) and the Danish websites Prag Udflugter, Prag Eksperten, Prag Hoteller, and Prag Lasik
Living in Prague since January 2007. Before that frequent visitor to Prague, first time in 1981.
Education: School teacher - plus additional education in school development, coaching, management and economics.
Job experience before Praha Expert: teaching, management, headmaster, coaching, bookkeeping
Other interests: Music (playing in bands for more than 20 years), food, wine, Czech beer - and cars.
Motto: "If you don't know what to say, you might want to try with the truth!"