Great Prague holidays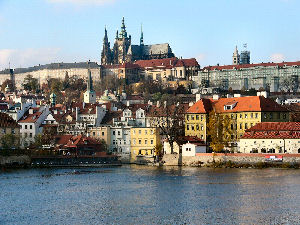 Start planning your holiday in Prague at Praha Expert. Read our clever travel tips for your Prague vacation. Book a cheap and comfortable holiday apartment right here.
Holiday in Prague
Praha Expert is your ideal travel partner for a successful holiday in Prague. Let us take good care of you and accommodate you in one of our nice, cheap and centrally located holiday apartments. Just relax and let us make the best of everything, from you land in the airport and until you are ready for check in again. The transfer service and other nice things will make your trip here into what it is really supposed to be: a Holiday in Prague! Let us know what you need, and we'll do our very best to make it happen.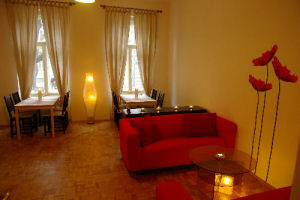 We use the name Praha Expert, because that is what we actually are. The owner was a tourist for many years and is now a resident, and he really knows the city well - and knows what you need to have the perfect holiday. Everything is of course at affordable prices.
No matter if you have a long vacation or just a prolonged weekend, a Prague Holiday always offers something special. The beauty of the city, the atmosphere in the midieval streets and the many nice restaurants you'll find everywhere, will make your holiday into something special every time.
Please take your time and read about our nice and cheap apartment and about the services in the menu on the left.
Prague Map
Even though the centre of Prague is quite compact and easily makes it possible to explore almost all of the wonderful sights by foot, most firstcomers will benefit from having a good map of the city. Once you are here you'll see that they are available everywhere. But like most other things they come in different qualities, and here are some of our tips to follow, if you want to buy a map that you'll actually be able to make good use of:
Aim for a scale of 1:15 000 - it is my personal experience that this is the best compromise between size and readability. You'll probably mostly be in the city centre - so avoid buying a very large map, which will be too annoying to handle, when you're looking at it standing in the street. And exactly that situation, standing at a street corner and trying to navigate, is the situation you should prepare for. If you plan to take trips away from the centre, buy 2 maps - a large one and a smaller one which is easier to handle.

Make sure that there is a good street register and that the street names are in Czech. Most people find it quite difficult to remember Czech words, including street names, and without a good guidance on the map, it is going to be a difficult task to find a particular street.

Most of the maps have pictures or logos to indicate, where the major sights are. This can be a help, but make sure that these pictures are not too big or too dominant as this will make it a lot harder to use the map, well - as a map

Check the quality and layout of the printing. Remember, you'll also be looking at the map druing the evening, when the light is poor. To emphasize my point, please look at the two samples of different Prague maps, I have scanned. The upper one will be a lot more diffucult to use than the lower one, where things are simple and very clear and easy to read. So make the right choice.

Consider buying the map in a book store. They'll have a good selection and you'll be able to take a good look at the map before you buy it. Most of the newspaper stands in the streets sell maps as well, and of course these can be just as good - but it is going to be more diffucult for you to make sure you pick the right one.

If you would like to make plans at home and haven't had the chance to buy a good map already - take a look at these very interesting online maps:
Mapy.cz - write a street address (followed by the word Praha) and press enter. You can zoom ind and out and grab the map with your mouse and move the selection
Hotmap of Prague - write the streetname and pick the right one from the list shown underneath the search box. You can zoom and drag around as you please. Please note the option "Large map" in the top menu - it'll come in handy!
Prague Nightlife
If you like to go out and have fun in the evening, you'll be thrilled by the Prague nightlife. So don't hesitate to enjoy some of the bars, clubs and discotheques. There's something for every taste, and the prices are low compared to other European cities. Obviously the weekend will be most lively, but also on weekdays you can find a party - mainly thanks to the tourists, who don't care so much about which day it is. Have a look at Karlovy Lazne right next to the Charles Bridge, a disco in 5 floors, where each floor has a different music style. Or the more fancy Club Duplex on Vaclavske Namesti (Wenceslas Square) - still famous for being the place, where Mick Jagger chose to celebrate his 60th birthday. Harley's bar in Dlouha street 18 is one of the coolest places to go if you like good cocktails and prefer rock music instead of the latest pop radio hits. Double Trouble in Melantrichova street 17 calls itself a No Blush Music Bar - trying to say that this is the place to go when you want to party a bit harder. And Techtle Mechtle in beautiful Vinohrady (Vinohradska street 47) is the place to go if you want to party with the local Czech in-crowd. Of course, should you decide to book an apartment for your holiday in Prague with Praha Expert you'll receive a longer list of tips regarding the nightlife.
For restaurant tips, chech our restaurant recommendations in the menu to the left.
Holiday in Prague - your planning starts right here. At www.praha-expert.eu you'll find everything you need when you want to visit the beautiful and exiting capital of the Czech Republic, Prague. Book one of our nice and cheap apartments in the centre. And take advantage of the extensive range of services offered by Praha Expert.