Holiday apartments in Prague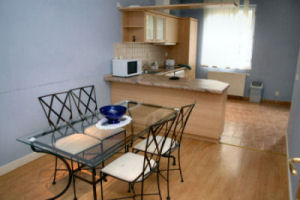 A great apartment centrally located in Prague is the ideal starting point for a wonderful holiday with sightseeing, shopping, going to restaurants and other activities. Arrange your trip here and gain access to a number of beautiful apartments in this marvellous city.
Choose apartments when you go on holiday this year! Or more specifically, take a wonderful trip to the beautiful Czech capital of Prague with your modern and flexible travel partner, Praha Expert. Other travel agencies may offer a number of almost identical apartments, but Praha Expert's offers is unique because it specializes in apartments to suit travellers just like yourself.
(Each apartment opens in a new window)