Introduction to Prague - Walking tour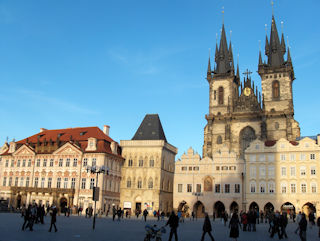 Duration: Approximately 4 hours. Starting time is usually at 10 AM, but can be basically any time that suits you. Tours in the evening are beautiful as well.
Aim: To prepare the guests to get the most out of their stay in Prague, no matter if it is your first visit or if you have been here before.
Focus: A historical overview, knowing about the most important sights in Old Town, New Town and the Jewish quarter, learning about practical matters for the traveller, seeing places you may not find on your own
Transportation: by foot
Meeting point: Café Tramvaj (Tram Café) on Wenceslas Square
Food/drinks: Midway break in a unique cafe with reasonable prices. Resfreshments are not included
Group size: 1-10 persons
Price: a total of Czk. 3.800,- (€ 150,- or $ 175,-) for the whole group. No entrance tickets are needed.


You can enjoy this on the Introductory City Walk in Prague: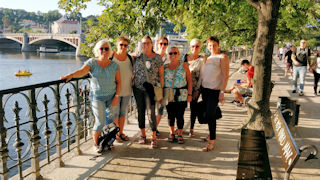 This is a "compulsary" tour for the guests who would like to know the most important facts about the city and country, you are visiting. If you haven't been here before, start your visit with this tour - and you'll get a much better experience. Even if you've visited Prague several times before, don't hesitate to order this tour. I've had many experienced guests tell me that they now view the city from new and interesting angles.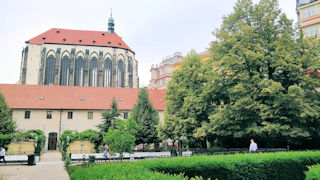 The tour will begin with a brief history of the Czech lands, so we have a common foundation to understand a lot of the things will see and hear about during the day.
We set off in New Town, founded in 1348. Too many guests forget to explore this part of Prague, which has a lot to offer. We'll go through passage ways, see interesting sculptures, look at cafés that other tourists don't discover, visit a wonderful garden, find hidden beer gardens, see the world's only street light in cubist style - and much more. We'll also cover basic tricks of how to avoid tourist traps, where to go shopping, how to be served in a restaurant, tipping traditions etc.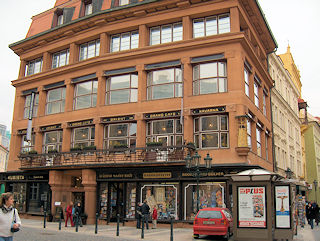 From New Town, we'll make our way into the Old Town. Before heading to the Old Town Square, we'll make a break in a Cubist café, which is the only one of its kind in the world.
On the old Town Square, we talk about some of the event that have taken place here, understand some of the buildings and of course also see the famous astronomical clock from 1410.
Before reaching the river, we'll pass through the most impressing shopping street in Prague on our way to the Jewish quarter, where we'll talk about the fate of Czech jews from the middle ages until the end of the Second World war.
The tour will finish by the river bank next to the Charles Bridge, and you'll get to know the most important stories about this famous landmark. I'll also offer tips to good places to have a meal after the tour - place I recommend because I go there myself on a regular basis.