Prague holiday rentals by Praha Expert
Going to Prague? Find your holiday rentals right here!
No matter if you've been to Prague before or if you are planning your first trip to this beautiful city, you should consider thinking out of the box - try one of our nice and comfortably furnished holiday apartments instead of the usual boring hotel room.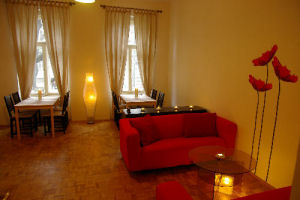 Just take a look at our cheap and nice Prague holiday rentals and see for yourself how much more you get for your money. You'll have space, comfort, nice furniture, a central location, privacy, kitchen facilities and much more. They are cheaper and more comfortable than hotels - and even though Prague is still a very cheap holiday destination, why spend all your money on your accommodation, when you could choose to go for fine dining, operas, concerts, discos, shopping or other nice activities apart from the compulsory sightseeing, which is more than exiting in wonderful Prague?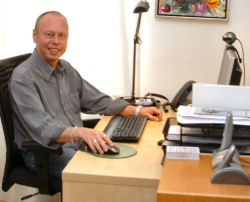 It is simple! You'll find a personal and professional service, which isn't guaranteed everywhere. And we'll be able to serve you in perfecyt English, so dont hesitate contacting us right away by phone, email or through our online booking form. We're a small company, and we take very good care of each and every guest in our nice and affordable apartments in Prague City Centre. And of course we'll be happy to pick you up in the airport or on the railway station and take you directly to your chosen Prague holiday rental. You won't have to bother looking for an honest taxi driver when you arrive after a long journey - our driver will be there to greet you if you wish. And of course he'll take care of you until you are comfortably settled in the Prague holiday rental. You shouldn't have to bother looking up an office for picking up the keys before checking in. You are on holiday, and you should relax. Or you are on a business trip and have more important things on your mind.
Let Praha Expert help you with your Prague Holiday rental - and all you have to do is choose and relax!