Prague Holiday Apartments
One of the biggest advantages of renting a holiday apartment when on a visit to the beautiful city of Prague is the money that can be saved in the process!
For example, one can either dine in and prepare their own meals with excellent ingredients from a local supplier, which are cheap, or take advantage of dining out in one of Prague`s fabulous restaurants which, incidentally, are cheap too but the quality and taste of the dishes are never compromised upon!
There is a large choice of
fabulous accommodation
available in Prague and here even more money can be saved - after all, who wants to go to the expense of staying in a hotel when one`s needs can be amply met by a one or two bedroomed studio apartment? However, should a group of individuals wish to enjoy a visit to Prague then there are many excellent larger self-catering apartments available, some of which cater for up to 12 people. Therefore, for groups who wish to visit this fascinating place and collectively save a whole pile of cash in the process, this is the way to go! Furthermore, for those who love luxury but think this must come at a cost then they can think again as Prague boasts many luxurious apartments without necessarily a hefty price tag!
Costs aside though,
Prague`s apartments offer full kitchen facilities
so that access to food and refreshments is available anytime of the day or night, which is not something that is so readily available in other types of accommodation.
It is true that one should have a lot more available space in their surroundings when staying at an apartment rather than, for example, a hotel. So for those who want to have friends or colleagues around to discuss their visit or plan the day ahead, this can be carried out in the stress-free atmosphere of a living room, rather than a claustrophotic environment, as can be the experience where some other forms of accommodation are concerned.
Privacy is of prime importance to some people and this is an added advantage when renting because the visitor can experience utmost privacy in their accommodation as they will not, obviously, have to deal with passing visitors or other distractions during the course of their visit.
The flexibility attached to renting an apartment is extremely advantageous. For example, an apartment can be rented for as long as necessary and once the bill is paid one is free to come and go as they please. This obviously opens the door to many possibilities as one could use their favourite apartment as a "base", be it for business or pleasure and/or use it to entertain family, friends and colleagues on their trip to this fascinating place.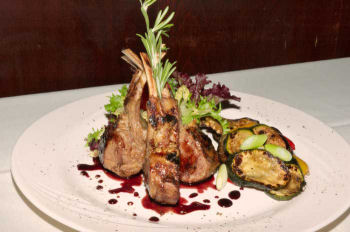 Accommodation sorted, the excitment can then really begin. After all, in such a place as Prague one is hardly going to want to stay in - no matter how good their apartment! However, for those who are unfamiliar with the place and are concerned as to how to get from a) to b) there is no need to worry as Prague offers one of the best public transport facilities in Europe with its metro, trams and buses being used by two thirds of the population. Nevertheless, for those who wish to travel privately and are more attracted to
cheap car rental Amsterdam
is the place to be as there are many car hire specialists available who offer quite a good deal with prices that can include unlimited mileage, theft protection and third party liability insurance.