Prague city break with Praha Expert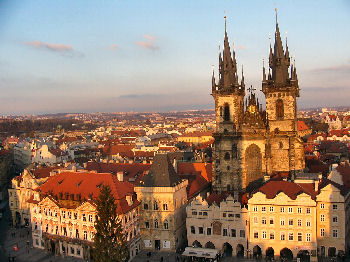 Prague is the perfect place for your next city break. The beautiful city offers everything you could wish for – and that at very affordable prices. Check the menu to the left and read about our nice, comfortable and centrally located apartments.
Please don't hesitate to contact us for further information - right away. You'll find our service to be fast, reliable, professional - but also personal. Fill out the booking form, send an email or give us a call (contact information in the top of the page)
What Prague has to offer
A Prague City Break is convenient, because Prague is easily accessible from everywhere. Wonderful Prague is just waiting for you to come and discover it for yourself. Enjoy the amazing architecture from the last 8-9 centuries. Dive into the many cultural adventures the city has to offer. Enjoy the magnitude of restaurants found everywhere, no matter if you prefer trying Czech specialties or if you would go for international fine dining. And remember that prices here are at a level, where you can afford the luxury you deserve. Get a whiff of the magical nocturnal atmosphere by enjoying a peaceful river cruise with a dinner buffet. Just make sure not to plan your Prague city break too short – once you are here, you probably don't want to leave again.
Getting the most out of your city break in Prague: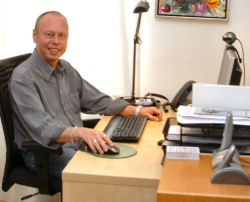 When you plan a short stay in Prague, you need to get the best out of it. And starting at the Praha Expert website was your first wise choice! The owner used to be a tourist in Prague since 1981 and has travelled here frequently on long and short stays before finally deciding to move to the beautiful Czech capital. From more than 25 holidays in Prague - often introducing new people to the city - he knows exactly how to get the best out af city break, no matter the duration. And living in Prague permanently and offering personal advice to travellers - and getting their feedback - means that the information you'll get, is up-to-date and based not only on personal experiences but on interaction with hundreds of individual travellers. When you plan your short or long stay in Prague, don't be afraid to ask questions about how to get the most out of it!
Ideas to a schedule for a city break in Prague
Obviously not two people are the same. But you should start by choosing your Prague accommodation from the fine and affordable selection in the menu to the left. Pay attention to location, because if you want to get the most out of your city break in Prague, you'll probably want to have at least one or two things in your program during the day and one point for the evenings. So you need to stay centrally, to be able to get back home and enjoy the comfort of your apartment's many facilities while charging your batteries for the next step.
Here are some things you shouldn't miss:
Take a guided city tour. It will show you the major sights, including the Old Town Square with the famous astronomical clock, the Jewish Quarter, some of the architectural highlights and of course the Charles Bridge. End it with a lunch - and consider where you may want to dig a little deeper. If you hire one of our guides for a private tour, you can even invite him to have lunch with you (he'll know the good, but inexpensive places), and he can give you the final pointers for your city break in Prague

Visit the beautiful and impressing Prague Castle which is the largest castle area in Europe - and enjoy the fantastic Sct. Vitus Cathedral as one of the highlights

Make sure you have time to enjoy the shopping possibilities. There is something for everybody, no matter if you prefer luxury boutiquies (found in Parizska street), modern shopping malls, interesting local markets or simply just like to combine your casual walks in the beautiful streets with window shopping. A city break in Prague invites you to exiting shopping as well.

In the evenings you should at least once treat yourself to one of the great cultural events - opera, ballet, classical concert, theatre (for instance Laterna Magika) - or one of the many nice jazz clubs

Fine dining should also be a compulsory part of everybody's itinirary on their city break - in Prague luxury is affordable. Check our restaurant recommendations in the menu to the left.

Prague nightlife - no matter if you like discos, nightclubs, music clubs, great cocktail bars or elegang cafés - Prague has it all!
Prague C
ity breaks with Praha Expert
No matter if you've never been to Prague before or if you are a frequent visitor, you should let Praha Expert take care of you. Check the menu to the left and be impressed by our nice and centrally located apartments, where you can enjoy plenty of space and comfort at prices which are a lot friendlier than hotels with the same location. And of course we'll pamper you with our other services and comprehensive guidance to make sure you make the most out of your Prague city break.