Praha Expert's nice cheap Prague Apartments - holiday apartments
Prague holiday Apartments
When you plan your trip to Prague, you should consider booking nice and cheap Prague Apartment instead of a hotel. Fully self contained, comfortably furnished studios and 1, 2 and 3 bedroom apartments which are spacious while providing clean, relaxing convenience. So if your holiday is an extended duration, you have the added possibility of self catering giving you independence and freedom to enjoy all the attractions of the beautiful city. Check our selection of centrally located Prague apartments in the menu to the left
Choosing a Prague Apartment will save you money
When you browse through our selection of Prague Apartments in the menu to the left, you'll see that the rates are much more friendly than most hotels in the same attractive areas of Prague. Like in every other major city in Europe, hotels with a good location also have to charge quite a high price. But you can still choose to stay in the popular areas of the Czech capital - simply by booking a centrally located holiday apartment instead. And Praha Expert will make sure your stay is a success!
Our Prague apartments are located in the heart of the city centre (in the districts 1, 2, and 3), thus providing a direct route to many beautiful sights, cultural events, shopping centres, wonderful dining pleasures and other holiday activities. No matter if you are here for businnes or pleasure - or maybe both - you'll be happy with your choice. Don't waste your time and energy commuting to the suburbs, but stay directly where the attractions are close and easy to reach. In the menu to the left you can find everything you need to know when you decide to book an apartment.
Family vacations
It almost goes without saying, but let's dwell a bit at the advantages anyway. Of course a lot of hotels offer family rooms if you travel with your children. But still, one, maybe two rooms for the whole family can become a bit cramped. Check our nice Prague apartments in the menu to the left. Then imagine how comfortable it is with separate bedrooms for parents and kids, a proper living room and even kitchen facilities. You'll be able to make your your home away from home. You can choose to have some quality time together in the living room, but if somebody needs a rest or some time by him- or herself, that's possible as well. If you want to, you can cook nice meals, and you'll probably be surpriced about the cheap prices of food in the Czech republic. But of course, you're on holiday, so maybe cooking is one of the daily chores you'd rather be without. Still, having the kitchen facilities in your Prague apartment will be an advantage anyway. You can keep your drinks cold, you can have a selection of snacks in the fridge and you can prepare hot beveridges whenever you want. No stress if one of your children suddenly gets hungry just before bedtime. Just go into the kitchen, and problem solved! Most of the apartments even come with a washing machine, so you don't have to worry if you didn't pack the full wardrobe or if somebody has a small accident - just use the machine, and again: problem solved! There really is no better way of combining a city break with a family vacation than to stay in one of our comfortably furnished and well equipped Prague apartments.
Business Trips

as well
Choose a self contained Prague apartment, and you can combine business and holiday travels because there is very easy access to the business and trade centres. So adding a few days to your business trip will enable you to have the advantage of saving money while enjoying the wonders of the World Heritage listed city centre of Prague. If you are here for business, you'll be happy to know that most of our Prague apartments have free WiFi internet access making it easy for you to stay online whenever you want. Just check the menu to the left and make your choice. And the extra space in an apartment will make it easier for you to combine business and relaxation - you don't have to keep your laptop, important papers and other business related things in the bedroom. Instead you can create a proper workspace wherever you want. You can even invite business partners for a meeting, so that you are not disturbed by other people the way you would be in a restaurant or a café. And of course you can still offer drinks or snacks, because you'll have the added comfort of the kitchen facilities in your Prague apartment right when you need them.
Wonderful Prague
Built between the 11th and 18th centuries, the Old Town, the Lesser Town and the New Town speak of the great architectural and cultural influence enjoyed by this city since the Middle Ages. The many magnificent monuments, such as Hradcani Castle, St Vitus Cathedral, Charles Bridge and numerous churches and palaces, built mostly in the 14th century under the Holy Roman Emperor, Charles IV.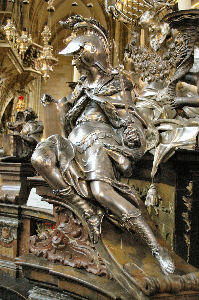 Prague is one of the most beautiful cities in Europe in terms of its setting on both banks of the Vltava River, its townscape of burger houses and palaces punctuated by towers, and its individual buildings.
What I would recommend would be a schedule combining sightseeing, shopping, dining, cultural events and partying. Prague has it all:
Sightseeing: Obviously, when a city has a history as long and exiting as Prague's, sightseeing is most people's main reason for going here. The many sights include the Charles Bride, The Prague Castle, the Old Town Square with its wonderful architecture and the famous astronomical clock, the beautiful squares, many churches, wonderful art nouveau buildings (for instance the famous Municipal House on the Republic square) and simply taking a walk in the cobble stoned medieval streets. Don't forget that you can book your own private guide for half a day or a full day. You can also book a car with a driver who knows Prague and the Czech Republic very well. Choose a centrally located Prague apartment as your base while discovering all the sights.
Shopping: Prague is of course a paradise for shoppers. Here you'll find all the international brands - the most exclusive of them are represented in the beautiful Parizska street. But also strong local brands such as Kenvelo (clothes) and Bata (shoes) make opportunities for a good find. And of course, if you shop local brands you enjoy both the low prices and the original designs. Prague also have large and interesting indoor and outdoor markets. And should you experience a rainy day, there are large and very modern shopping malls, the most interesting being Palladium right in the city centre by the Republic square. And remember: in a Prague apartment you have plenty of space for the things you find while shopping here.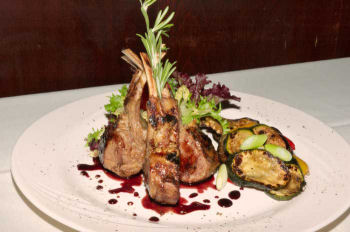 Dining: no matter if you prefer fine and exclusive dining or simply want to enjoy a locally inspired meal, there's opportunities everywhere. Czechs have a long tradition for going out, which combined with the demand from the tourists makes it possible to have a restaurant on almost every corner in every style, decor and price range imaginable. And speaking about prices, you'll probably be surprised to see how much you get for your money when eating in Prague's many interesting restaurants. Look in the menu to the left, where Praha Expert's personal recommendations will be presented.
Cultural events: again, Prague has it all. Opera in world class, ballet, theatres, cinemas, magnificent concert halls for classical music, lots of jazz clubs, rock music, sporting events, art galleries and museums - you name it, we've got it!
Partying: nightclubs, discotheques, dance clubs, rave, techno, rock, oldies, all night open bars, cocktail bars, casinos. Again, sorry for repeating, but Prague has it all. And the price level is a lot lower than in most other European cities, so just have a party and enjoy!
BUT - exploring such a beautiful city can be hard work. You'll need a rest or two during the day, and that's why we recommend booking one of our spacious, centrally located and cheap Prague apartments. You'll be close enough to the centre to actually want to go back to your apartment for a rest - and you'll enjoy the comfort of having a kitchen, so you can prepare a small snack, have a cold drink or maybe make yourself a nice hot cup of tea or coffee.
There's really only pros - no cons. So please take a look at our Prague apartments and other services in the menu to the left