Budget accommodation Prague - by Praha Expert
Looking for

budget accommodation

for your trip to Prague? Look no further - you have come to the right place!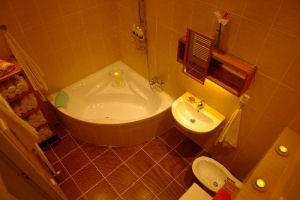 Hotels in Prague are expensive. But we have the perfect alternative for you! Check out our apartments in the menu to the left and see for yourself - this is really Prague Budget Accommodation!
And it gets better! Because when you choose one of our centrally located and nicely furnished apartments, you don't only save money - you also gain additional advantages in the form of more space, better comfort, kitchen facilities, privacy and excellent locations, right where you need to be in Prague!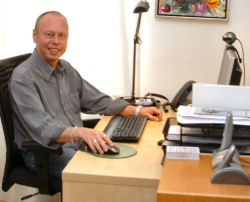 There are hundreds of agencies offering apartments in Prague - so why choose Praha Expert?
Because we are passionate about what we do. The owner (who does most of the work and will personally take care of your contact) used to be a frequent Prague traveller himself - until he simply gave up his old job in management, moved to Prague - and started Praha Expert out of love to this marvellous city.
At Praha Expert you'll have these advantages:
Personal and swift reply upon your initial contact
Same person will answer your questions or requests every time
You'll be able to get insider information about Prague from somebody who knows the city - as an inhabitant AND as a tourist
If you choose to call, you'll be shure to actually get an English speaking person on the phone
At Praha Expert we don't do anything else than cater for guests in - yes, in Prague. This is not just a tiny part of a large organisation - this IS the organisation
And not only is our service friendly - so are our prices. Please check our very nice budget accommodation Prague in the menu to the left and see for yourself.
And there is more: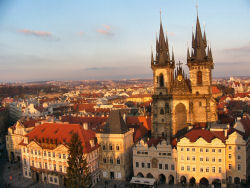 When you book your Prague budget accommodation through Praha Expert the only thing which is discounted is the price. The rest is of course top class. Not only will you find our apartments to be really nice and excellent value for money, but we have lined up the services to make sure your stay will be as comfortable as possible, no matter if you're here for business or pleasure - or both. We can pick you up in the airport and of course also take you back, if you wish. The transfer service also includes travellers who arrive by train. We'll check you in personally, so you won't have to go to any office or reception for the keys - that would be a waste of your valuable time. Of course we can change money for you if you need currency. We can provide you with a guide, a personal driver during your stay or even a babysitter, if you should need a night out and would like to be sure that your precious ones are well taken care of. We can of course recommend the nicest restaurants in Prague, where you'll get value for money, and we know what is going on in Prague, should you need advice on the exciting cultural experiences, the city has to offer. So yes - you do get budget accommodation in Prague at Praha Expert - but of course also the VIP service, you deserve!
Just send us an e-mail, fill out the booking form or give us a call - and you won't have to look anywhere else for what you need for your next trip to Prague.